Turning Sweet Words into Sales…
Tantalise your audience with delectable and delicious content and copy!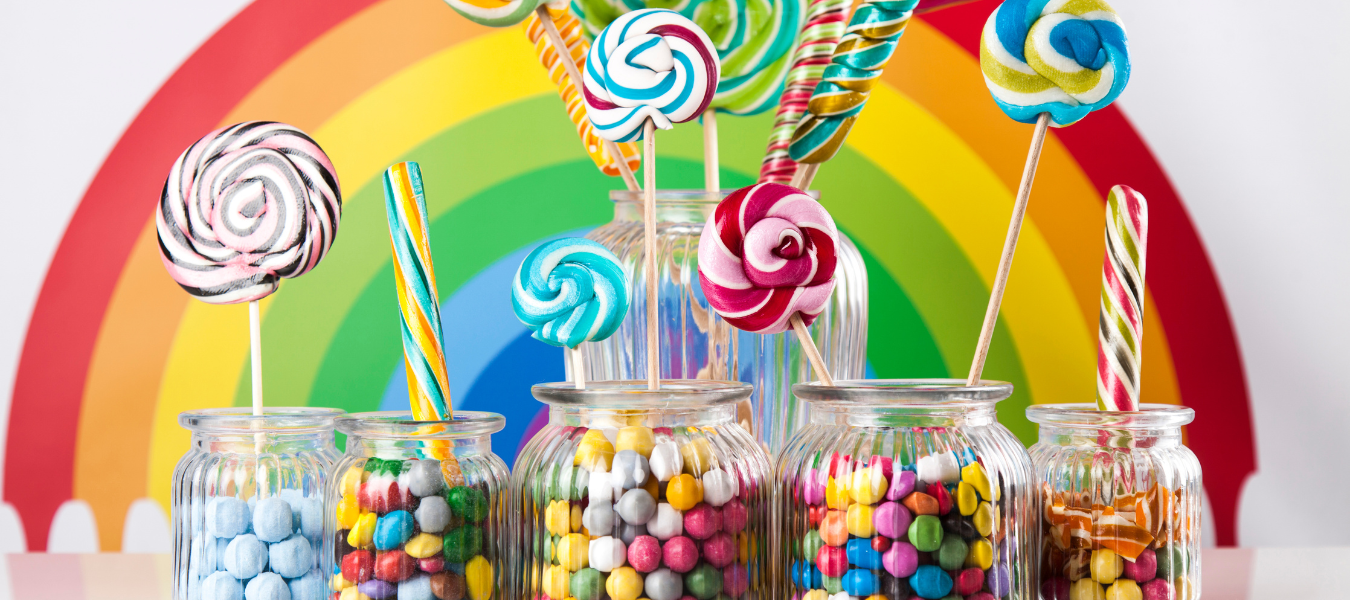 The Allsorts Story So Far…
100's of
Completed

Projects
Way too Many
Chocolates and Lollies
 Ahhh, the good ol' days! Remember them?
Back in the day, when you'd skip the bus after school and walk home… Just to keep the fare and have an excuse to pass the corner store.
You knew the few cents (or pennies!) in your pocket would buy a delicious, sugary treat and my word it was always the BEST part of your day!
What started as a stroll at the school gate turned into a skip…. and then a run as you neared the shop. What would you choose?
So many delicious and tempting sweets on offer and you, YOU were the kid in the candy store!
The shopkeeper would be waiting with at crisp, white paper bag to hold your goodies, knowing you'd quickly reach a decision..
… and it'd be the easiest sale of the day.
Well, I'll sweeten your copy so marketing your businesses and selling your products becomes as dreamy as those kid in the candy store memories.
Just have a look around and see how I can freshen up your business words…  and then let's get talking!
Hi! I'm Shari: lover of chocolate, Chuppa-Chupps, coffee…… and crafting delightful words that sell.
Does that make me sound like an oddball? A lolly-gobbling, word-lovin' weirdo?
Mmmm quite possibly. But I do actually love words… unlike many business owners who utterly hate writing content and sales messages and just don't have the time for it.
And maybe that's you…. Is it?
Putting off writing emails, website copy, sales pages and newsletters until those dreaded jobs fall to the bottom of the to-do list and get stuck there.
Forever.
In a way I can relate, as it's a bit like me leaving the purple jellybeans 'til last. They're my least favourite and I'll always try to pass them onto someone else because I just think… "YUCK!!!"
So, if copywriting  and content creation is YOUR purple jellybean and leaves a nasty taste in your mouth; pass the job my way.
I'll type some sweet words to tell your business stories and attract your ideal customers like bees to the honey.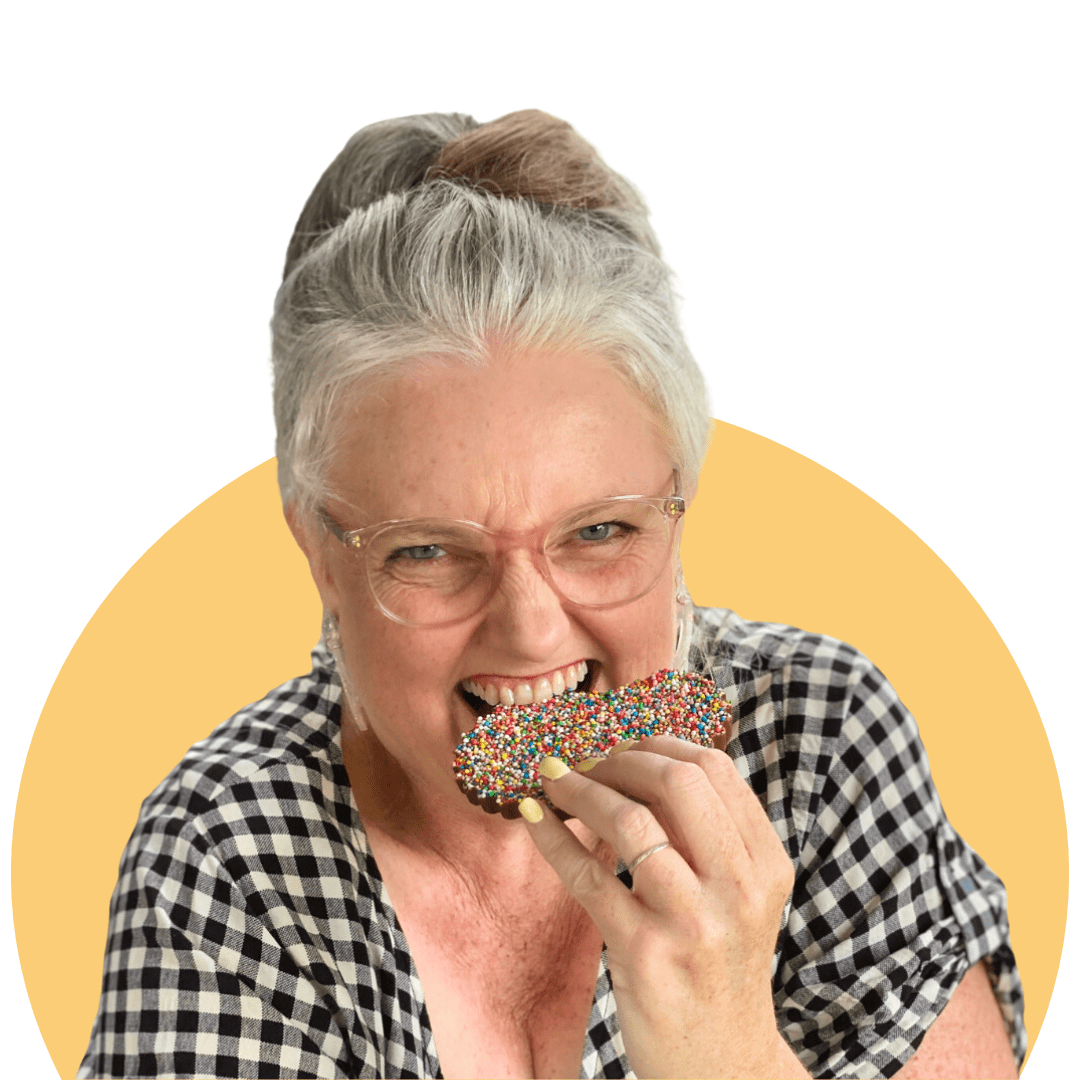 Persuasive copy to sell your products and services
Your products and services won't sell themselves no matter how good they are. You need the right words to describe them and compel people to buy. Can help with that!
Words to capture your reader's attention and hold it
Look at me! Look at me! Look at me! Ok, so more subtle than that. Let's get you commanding attention and then taking your reader along for the journey.
Delivering captivating marketing messages
Does your current messaging convert browsers into buyers? If not, why not? Let's explore what's going on and fix that!
The way consumers buy today has changed.
But has your sales messaging and content?
Yes siree, folks, the business game's changed! And like it or not, it's all online now. With everyone scurrying around social media and expecting some swanky digital magic every time they click, businesses need to level up and grow a presence – even service providers and local bricks and mortar stores!
But you can't just throw a website out there and hope for the best. It's time to woo those screen-happy shoppers with spicy emails, informative blog content, and some social media charm.  It's time to adapt or you'll be getting left-swiped into yesterday.
How 'bout booking a discovery call?
Explore A Smorgasbord Of Delicious Content Offerings
Product Descriptions
The copy used for your product descriptions needs to bring them to life! It has to be more than just the product's features (B-O-R-I-N-G)
Let's tell your products' stories and show your customer how much better their life will be for doing business with you.
Website Content

What taste does your site leave in the mouth of a first-time visitor? Does it…
A) capture their attention and command them to read more
B) put them to sleep… or
C) leave them puzzled about what you offer
(please note: B and C are not good answers!) Let's write you a website that leaves visitors knowing you, liking you, trusting you AND lining up to do business with you.
Newsletters
So, they've signed up for your email list… and then what?
Tumbleweeds?! Like the typical scene from a B-Grade Western when the hero swaggers into a saloon and there's barely any vibe in the joint. Cringe. Don't be like that. Be the better kind of hero in your business: one who communicates regularly, shares super value and keeps prospects in the loop. I'll prepare the newsletters… so your saloon can swing into busy.
Email Writing

Something you need to shout out about? Maybe you're launching a new product or service? There can be an email sequence for that… and I'll write it ready to be plugged straight into your mailing service. Sounds good?
Happy days!
Marketing Materials
Do people still print old-school marketing material like flyers and magnets? Yes, they do. And they continue to work in the right market. Printing doesn't come cheaply though… and so you'll want to be sure you're using language that captures what needs to be said before then calling your audience to action. This is certainly something I can help you with!
Social Media Content
The need for a regular presence on social media is a given these days. And while the major platforms are dragging businesses towards their 'pay to play' model and targeted advertising, you still should be populating your business' social media feed with regular freely posted content that serves to inform, engage, connect and also promote.
PS… yes, your new kitten is super cute…. but there's really got to be more and I can help.
LinkedIn Profiles
LinkedIn is the social media network for people like you (and your prospects!) wanting to expand their network and grow business. Your profile is your first opportunity to be seen and noticed so how about we sweeten it up and make you shine?
Lead Magnets
Sharing is caring!! Awww, of course it is, we know that's true!
But sharing is also a great way of growing your email list.
Creating a PDF Download that helps potential clients deal with an
issue that's bugging them is the kind of sharing that positions you as a helpful expert who cares. Followed up with a sequence of nurturing emails and you've just exploded your KNOW, LIKE and TRUST factor.
Go, you good thing!
Blogs and Articles
Google LOVES fresh, meaty content that answers the questions people are surfing the net asking about. Writing it in an SEO friendly way – with a sprinkling (not stuffing) of keywords – will help people discover that you are available to meet their needs. Simply, you show Google regular fresh content that addresses search needs…. and Google is more likely to show your website to audiences looking for what you offer.
The Proof Is In The Pudding
"I've used Shari's services in preparing both B2B and B2C materials for clients. On each project she's quickly returned clear and well structured copy which incorporates key messages in a manner appropriate to the target audience. Shari's easy to work with and I'd gladly recommend you contact her when you need well written copy, completed promptly and without fuss."
"Every now and then life presents you with a new connection, someone extraordinary when least expected. Shari has provided 1stAvailable.com.au with a range of copywriting services. I have used copywriters before, but I have never experienced the skill of someone like Shari. Her approach isn't just to tidy up what may have been written, but rather she considers carefully the intent of the communication and then produces in no time at all a completely re-written copy that is clever, sharp and clear. I have come to term this "Shari's Magic". Shari is extremely easy to work with, efficient and thoughtful. You will swear she is just a part of your team! I cannot recommend Shari more highly for these services."
"Shari writes with humour and warmth about the ups and downs of everyday family life in an easy to read, totally relatable way that will have you nodding in enthusiastic agreement. She is proactive, reliable, creative and a much valued member of our team."



Want Some Sweet List-building Strategies?